Oh, the quintessential English sound of Church Bell's ringing out across the countryside? From high in their Bell Towers, these heavy bells ring out across the land to herald the end of War, a new Monarch, a local wedding and routinely to summon worshipers.
Bell Ringing is enjoying something of a resurgence, so how do new ringers learn the techniques to simply control a bell, and how does a band practice without keeping the whole village awake at night. Traditionally – slowly, over a long period of time.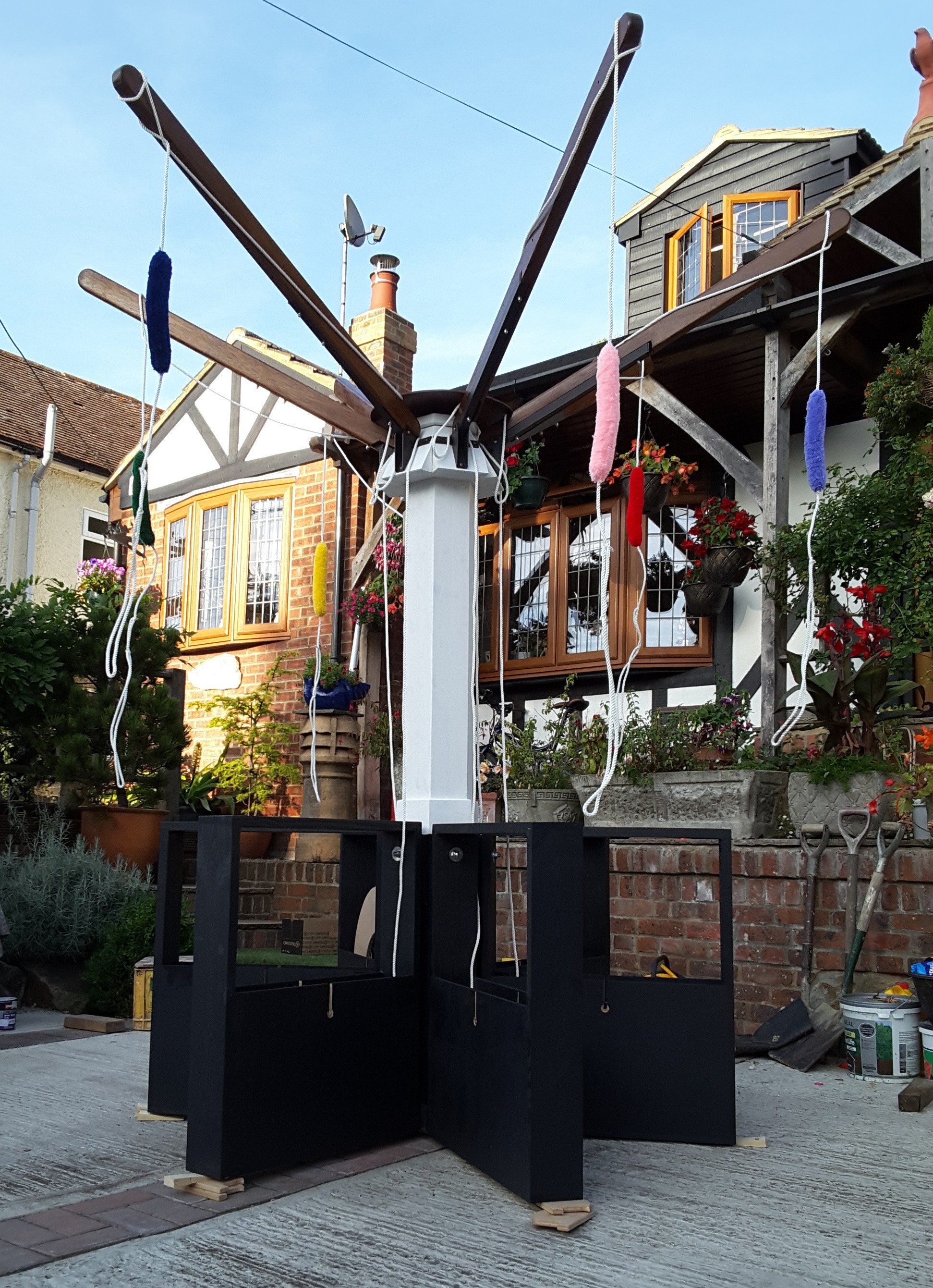 Welcome the Maypole Bell ringing simulator, launching September 2019. The idea of a simulator is not new, but they tend to be heavy and semi-permanent fittings that require height to simulate a tower. The Maypole Bell ringing simulator is fully portable, only requires 2.5m headroom, and can be silent to the outside world. The bell wheels are uniquely at ground level, so no heavy construction is required with sensors that feed into your favourite bell ringing software eg. Abel. Your bells can then be heard on speakers or headphones.
The Maypole Bell ringing simulator is a robust timber construction, which can be transported inside a family size car, and quickly assembled, either outdoors or in any "community", commercial or old residential building. This means there are many undiscovered uses for the Maypole Bell ringing simulator beyond practicing for a real tower performance.
The Maypole Bell ringing simulator comes as a single unit for home practice, or Maypole of 4, 6 or use you imagination, for band practice.
The Maypole Bell ringing simulator was designed and built by Trevor Arnold, a passionate Bell Ringer and teacher of many years now with the Rodmersham Tower Ringers (Kent), with guidance and encouragement from John Norris. He is a member of the Association of Ringing Teachers. Trevor brings decades of experience constructing quality timber buildings to ensure the Maypole Bell ringing simulator is a strong and enduring timber product. Contact Trevor.
Acknowlegments
Thanks for Sue's amazing patience
Thanks to John and Mary Norris for sharing their knowledge, time and enthusiasm
Finally to Phil for his practical knowledge